TH Bey's™ Prenatal Vitamins
$

45.00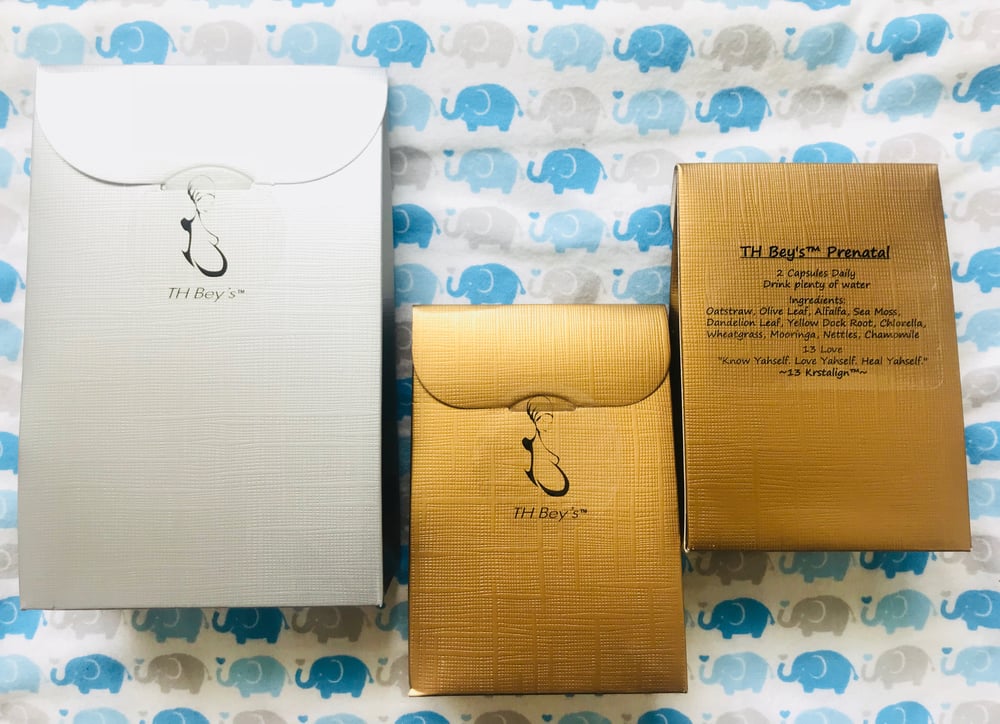 **NEW**
We now provide essential plant based minerals (no longer provided in the soil) to help absorb the nutrients in the herbal capsules!!! The capsules and liquid minerals are to be used simultaneously.
Our Prenatal capsules provide essential vitamins and minerals including b-complex needed throughout your pregnancy and after your delivery.
INGREDIENTS -
- Alfalfa
- Sea Moss Powder
- Oatstraw
- Olive Leaf
- Dandelion Leaf
- Yellow Dock
- Moringa Leaf
- Spirulina
- Chlorella
- Nettles
Suggested Use -
Capsules -
2-4 Capsules Daily
Plant Based Minerals -
1 Tablespoon daily
**WARNINGS**
*ALWAYS CONSULT YOUR PHYSICIAN BEFORE CONSUMPTION.*
*DISCLAIMER* ALL SUGGESTED USES AND DOSAGE AMOUNTS ARE BASED ON PERSONAL EXPERIENCE ONLY AND SHOULD NOT BE DEEMED AS PROFESSIONAL MEDICAL PRACTICES. WE ARE NOT LICENSED PRACTITIONERS AND AS SUCH THE ABOVE INFORMATION IS NOT INTENDED TO BE USED AS PROFESSIONAL MEDICAL OPINION.
Availability
60 Capsules (1 Month)

180 Capsules (3 Months)

360 Capsules (6 Months)

540 Capsules (9 Months)
Share