TH Bey's™ Herbal Bath Sitz
$

15.00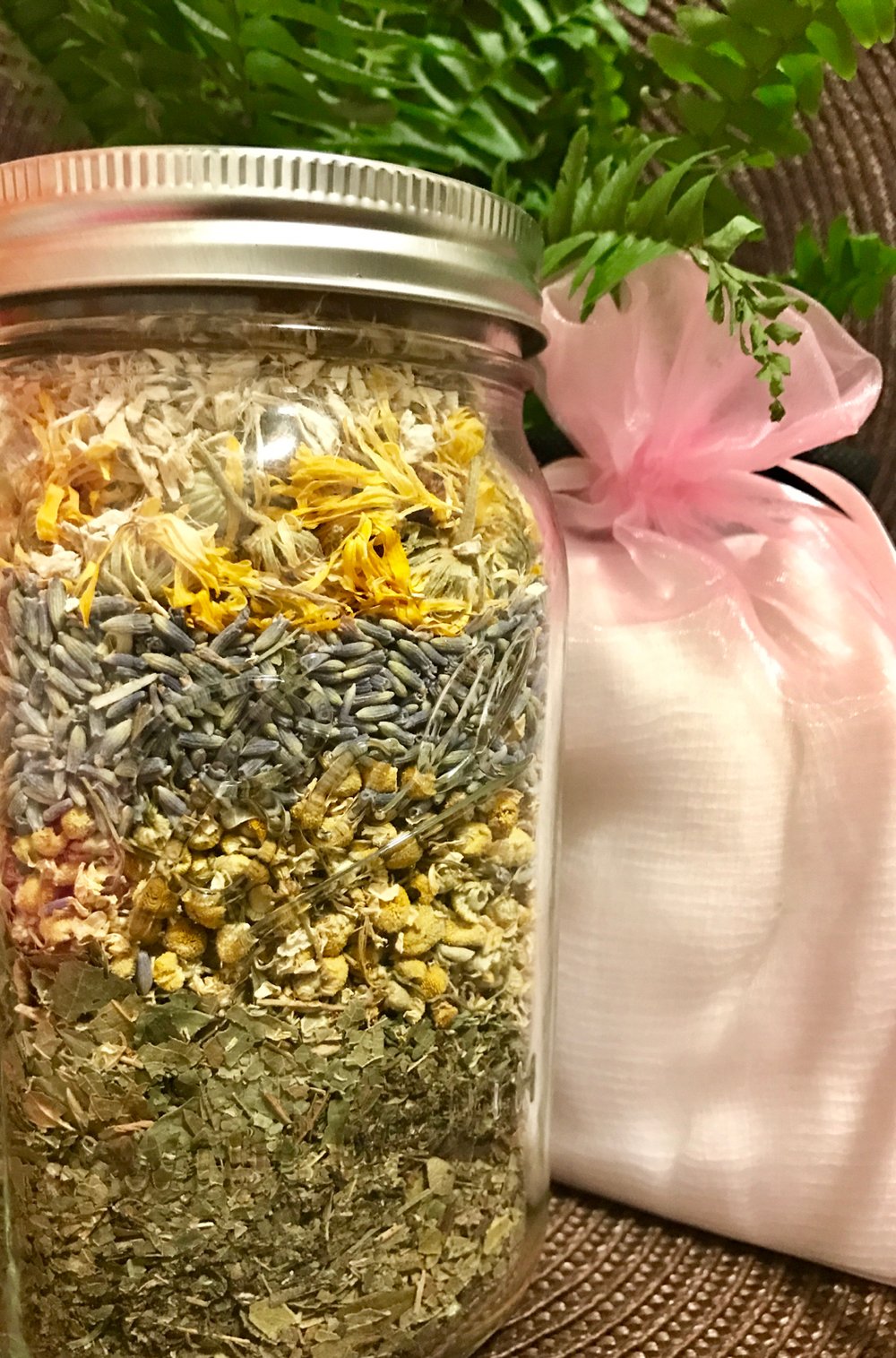 Having a child is no easy task and those women who have, know, those first few weeks can be tough.
Our bath sitz is designed specifically to repair and soothe your bottom quickly so you can focus on the more precious things!
Use the cloth for your bath and the peri bottle for the shower.
It is recommended to wait 3-4 weeks postpartum before bathing in a tub as to prevent infection. Check with your physician.
INGREDIENTS -
- Comfrey
- Witch Hazel
- Chickweed
- Calendula
- Sea Salt
- Lavender
- Uva Ursi
- Chamomile
- Marshmallow Root
**Includes Cloth and Peri Bottle
Suggested Use -
For Bath Tub -
4 tablespoons of herbs in cloth. Place in hot bath and enjoy.
For Shower -
4 Tablespoons of herbs steeped in boiling water. Once cooled strain and pour into peri bottle. Use in shower or after bathroom use as a rinse. Can also be placed on your pads.
Please allow 7-10 business days to ship.
**WARNINGS**
*ALWAYS CONSULT YOUR PHYSICIAN BEFORE CONSUMPTION.*
*DISCLAIMER* ALL SUGGESTED USES AND DOSAGE AMOUNTS ARE BASED ON PERSONAL EXPERIENCE ONLY AND SHOULD NOT BE DEEMED AS PROFESSIONAL MEDICAL PRACTICES. WE ARE NOT LICENSED PRACTITIONERS AND AS SUCH THE ABOVE INFORMATION IS NOT INTENDED TO BE USED AS PROFESSIONAL MEDICAL OPINION.
Availability
Share